Palace of the Puslovskys
The Puslovskys' palace, also known as the Kosava Castle, is located near Kossovo town, in the Merechevshchina village. It was build in the middle of the 19th century by order of Vandalin Puslovsky.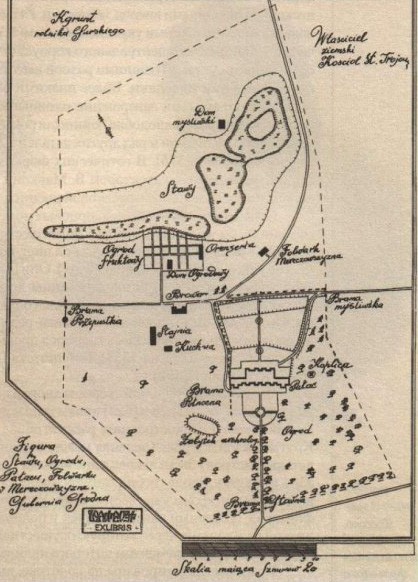 The construction work began in 1838 and completed by 1850. The architect of the castle was Franciszek Jaszczold.
The entrance to the palace was from the side of the Ruzhansky tract. The linden driveway passed through the Central Brama (Gate). In addition to it, from the side of Kossovo, there was a Hunting Brama, and through the Economic Brama from the northern side, communication with the economic yard was carried out.
Also, a greenhouse, a chapel and a terraced park, including the Merechevshchina farm and three artificial ponds, have become parts of the palace and park complex.
The construction and reconstruction of the palace took place in the middle of the 19th century, when nostalgia for bygone times was popular in Europe. Vandalin Puslovsky wanted to make his residence look like a medieval fortress, which is why English neo-Gothic became the leading style. Paying tribute to the classical traditions of manor architecture, the architect also used elements of classicism in the palace.
1